Make sure to express our goods always to send healthy everyday.
As a professional in making seasonings with a history of over 60 years in our company,
As a group of craftsmen with particular attention to each and everything from material to manufacturing,
We manufacture seasonings accompanied by quality and belief.
Seasoning manufacturing industry
Daitoku Corporation. has consistently produced vinegar from handmade ponzu, making vinegar. Currently, most of the vinegar production in Japan is made by virtue of vinegar and soy sauce manufacturing companies, using their own products to produce vinegar as a secondary business. However, since we were born, Daitoku Corporation. was a specialist in "Ponzu" and "Vinegar". We are trying our best with the spirit of quality and taste of these two seasonings blowing a refreshing breeze into Japanese food culture.
Also, in Daitoku, promoting an exclusive contract with citrus fruit citrus fruits such as Yuzu, Kabos, Yukou which indispensable for making ponzu, not just product manufacturing at its own factory. We are securing high-quality citrus fruits that have continued short-term in recent years. Everything is for everyone's smile who speaks of the products of Daitoku and for a healthy everyday. Daitoku Corporation. is conducting belief in seasoning manufacturing.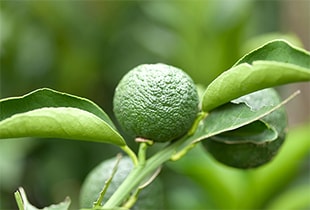 Be healthy, healthy
In Daitoku, we use the health and the like of the earth and the sun brought up as citron, Yuzu, Sudachi, Tade. A healthy taste where nature grows. That is the attraction of Daitoku products.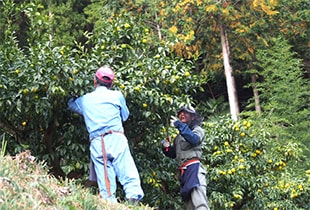 Cultivation contract with production farmers
Perfumes citrus fruits such as yuzu and Sudachi are raw materials indispensable for the refreshing flavor of Daitoku products. Therefore, in Daitoku, it forms a unique network with citrus farmers nationwide. We are securing citrus fruits which are also called life of products.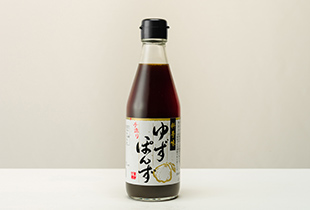 As a crystal of health and affection
In Daitoku, we believe that "product development begins with production farmers." As well as citrus fruits, kelp and dried bonito which adjusts the taste. We believe that mission is to make the love of all people involved in manufacturing and their quality to be straight.
Seasoning contract manufacturing (OEM) and consulting
Daitoku, which manufactures seasonings including vinegar, with vinegar, is doing contract manufacturing (OEM) seasoning to manufacture seasonings according to your request. With know-how on manufacturing technology and taste cultivated in seasoning manufacturing operations of over 60 years, we aim to realize the taste that everyone wants.
Also, based on the technology Daitoku has accumulated, we are also consulting for the "taste" that everyone wants. The taste of the seasoning is very complicated. Minor changes in ingredients affect the taste and flavor greatly. Even if we try to develop our own seasoning, there are many things that we can not reach the targeted taste. Please do not hesitate to consult with Daitoku when that is the case.
The keywords are "ponzu", "vinegar", "citrus" and "fruit juice".
If you are interested in developing natural seasonings and consulting, please consult Daitoku Corporation.
Ponzu for unique brands
Fugu specialty shop, shabu shabu specialty shop, or Japanese cuisine such as culinary delicacies and restaurants. We are making original Ponzu vinegar for everyone seeking Ponzu which makes the taste of unique creative dishes stand out.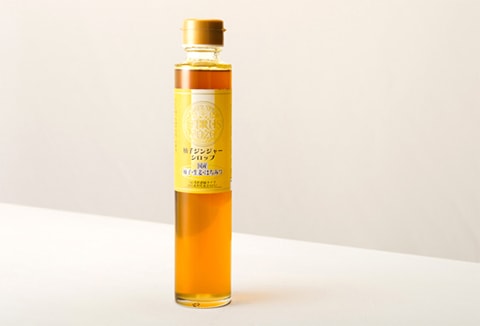 Product development by new concept
For example, Otoku's own product "Yuzu Ginger Syrup" etc. Daitoku has flexible thinking power to create new products widely by using its own technology.
Do not mind our existing products such as ponzu, please contact us widely.